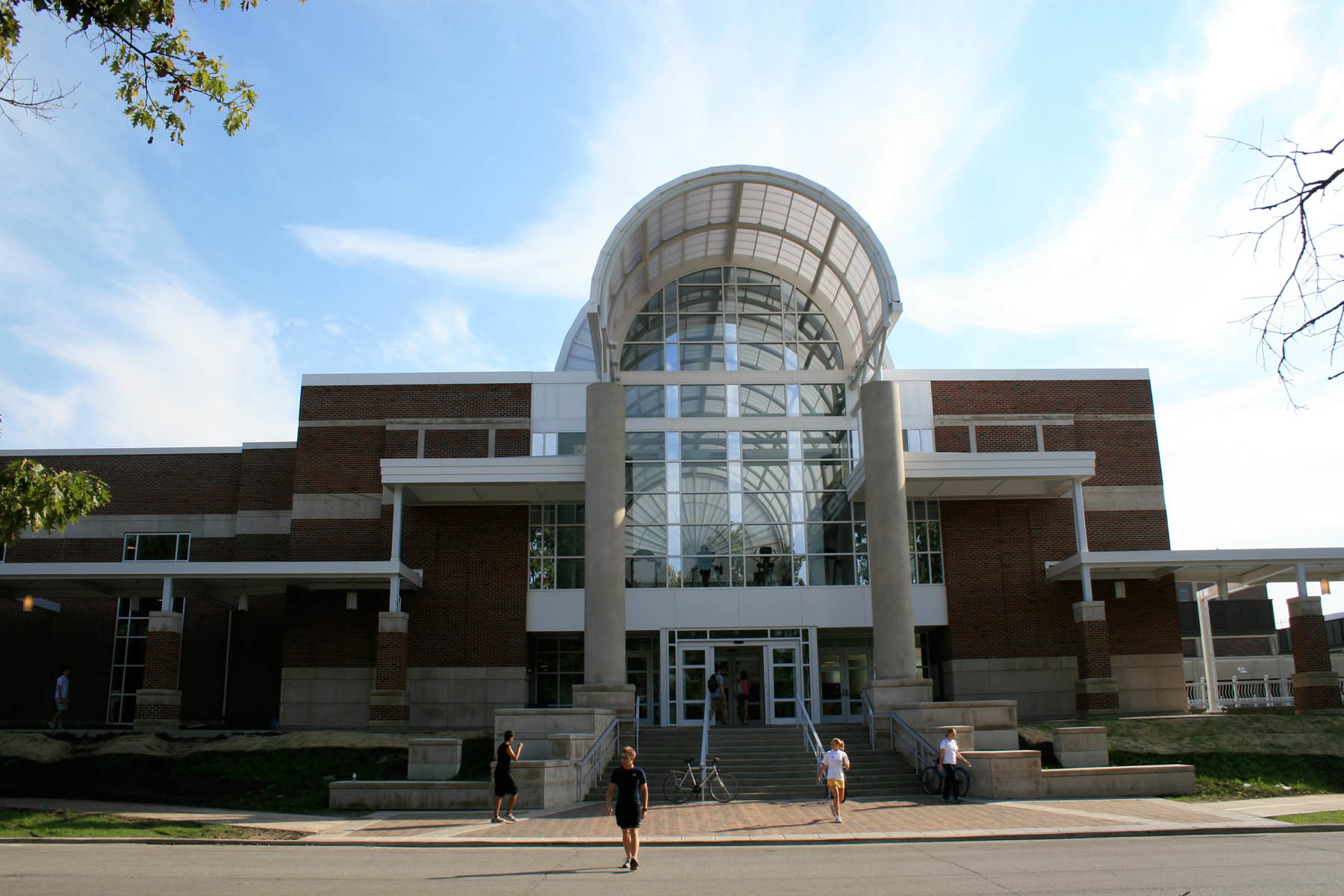 ARC (Activities and Recreation Center)
Address and Contact Information
About
Campus Recreation offers active learning and self-discovery opportunities to students. With the Activities and Recreation (ARC), Campus Recreation Center East (CRCE), the Ice Arena, and Freer Hall Pool there is approximately 500,000 square feet of state-of-the-art recreation space available to concentrate on wellness and healthy lifestyles.

The ARC alone features a 35-foot climbing wall; 12 courts for basketball, volleyball, and badminton; 12 racquetball courts, 3 squash courts, seven multi-purpose rooms, a combat room, indoor and outdoor 50-meter pools; a 35-person sauna, a 1/5-mile jogging track, 180 pieces of cardio equipment, tons of weights, an adventure center, and much more.

CRCE also provides an indoor soccer and inline hockey gym, cardio and weight equipment, a 12-person spa, a leisure pool with water slide, a jogging track, and three basketball courts.

There are also multiple outdoor fields, including two synthetic turf soccer fields, available at the Complex, Outdoor Center Fields, and the Illini Grove, along with outdoor tennis, basketball, sand volleyball, and an inline skating rink being available for use.

Campus Recreation also offers many diverse programs and services, including almost 70 group fitness classes each week, over 38 personal trainers available, approximately 20 intramural sports each semester, adventure recreation trips and clinics, aquatic activities, ice skating and hockey programs, and over 40 club sports.
Other Facilities
Campus Recreation Center East (CRCE)
Ice Arena
Freer Hall Pool
Complex Fields
Outdoor Center Fields
Illini Grove