Profile Editors
The following people can edit this profile: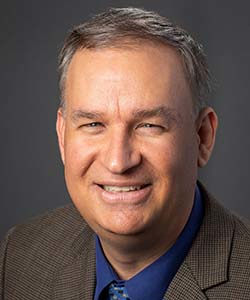 Miller, Andrew Nicholas
Mycologist
DEPT AFFL, Plant Biology
Research Professor

Address and Contact Information
Robert A. Evers Laboratory
1909 S. Oak St.
Champaign
,
IL
61820
Biography
Andrew N. Miller is the mycologist with the Illinois Natural History Survey at the University of Illinois. He holds adjunct appointments in the Department of Plant Biology at the University of Illinois, the Botany Department at The Field Museum, and the Department of Biological Sciences at Eastern Illinois University. Dr. Miller is curator of the INHS Fungarium and associate curator of the U of I fungarium. He became director of the INHS Herbarium in 2008. Dr. Miller teaches the General Mycology course in Plant Biology at U of I, and his research focuses on the systematics, evolution, biodiversity, and conservation of fungi. He has published over 65 peer-reviewed papers describing the evolutionary relationships of numerous fungal taxa new to science. Dr. Miller was elected secretary of the International Committee on the Taxonomy of Fungi in 2011 and currently serves as associate editor for Fungal Biology, MycoKeys and Organisms, Diversity and Evolution.
Education
Ph.D. Ecology and Evolution, University of Illinois at Chicago, 2003

M.S. Biological Sciences, Eastern Illinois University, 1997

B.S. Biological Sciences, Eastern Illinois University, 1995
Research Interests
Systematics of the higher fungi (Ascomycota and Basidiomycota) using molecular and morphological data, particularly in how their phylogenetic relationships relate to current classifications; Evolution of morphological characters in members of the Ascomycota; Biodiversity and conservation of fungi throughout North America and the Neotropics; Monographic treatments and taxonomic revisions of higher fungi; Species concepts in fungi.
Professional Affiliations
American Society of Plant Taxonomists, Illinois Mycological Association, International Committee on the Taxonomy of Fungi, Mycological Society of America, North American Mycological Society
Honors and Awards
Eastern Illinois University Outstanding Graduate Alumni Award 2014
PRI Distinguished Research Scientist 2019
LDAP Details for

Miller, Andrew Nicholas