Profile Editors
The following people can edit this profile: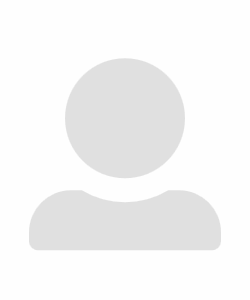 Add Photo
Sharma, Brajendra Kumar
Senior Research Scientist

Address and Contact Information
1 E Hazelwood Dr
M/C 676
Champaign
,
IL
61820
Biography
Dr. BK Sharma joined the Illinois Sustainable Technology Center (ISTC) in 2009 and is a Senior Research Engineer in the Applied Research on Industrial Environmental Systems Program (ARIES) Group at ISTC. BK's research areas are biofuels, biolubricants, and alternative fuels. In February 2016, BK was elected as fellow of Society of Tribology & Lubrication Engineers. In November 2017, he was also admitted as a fellow of the Royal Society of Chemistry. BK is on the Editorial Board of Fuel Processing Technology and is the associate technical editor for the Journal of Surfactants and Detergents.
Education
B.S. in Chemistry and Biology (1988), Kurukshetra University (India)
B.S. in Education (1990), Kurukshetra University (India)
M.S. in Organic Chemistry (1992), Kurukshetra University (India)
Ph.D. in Chemistry (1998), Indian Institute of Petroleum / H.N.B. Garhwal University (India)
Industry Positions
Visiting Research Chemist at National Center for Agricultural Utilization-Agricultural Research Service-USDA, Peoria, IL and Penn State University (2002-2009) on developing biobased lubricants
Post-doctoral Researcher at State University of New York - College of Environmental Science & Forestry, Syracuse, NY (1999-2002) on petroleum base oil research
Post-doctoral Research Associate (1998-1999), Sr. Research Fellow (1995-1998), Junior Research Fellow (1993-1995) at Indian Institute of Petroleum, Dehradun, India
Research Interests
Bio-energy research
Alternative non-food feedstocks for 2nd and 3rd generation biofuels
Improving sustainability and extraction efficiency for oily feedstocks using greener solvents and improved methods
Thermo-chemical conversion of non-food, non-usable oleochemical feedstocks biofuels byproducts, waste biomass and products to form green diesel and bio crude oils
Bio crude oil characterization using various chromatographic and spectroscopic techniques Upgradation of bio-oils and biochar through catalytic process, extraction, and other processes
Biobased lubricant and additives development for industrial applications
Formulation of biobased lubricants with synergistic additive combinations
Chemical modification of vegetable oils for improving oxidation and low temperature properties
Biobased additives through modification of vegetable oils
Better understanding of low temperature and oxidation properties of base oils
Structure-property correlation development
Current Projects
Conversion of waste material, such as non-recyclable plastics, tires, waste lipids to liquid fuels using pyrolysis, hydrothermal liquefaction, and bio-oil upgradation
Recovery of Value-Added Products from Biooils, such as antioxidants
Correlating the compositional dependence of Miscanthus varieties on yield of polysaccharides and bio-oils
Polymer recovery from cellphone plastic cases
Application of Biochar as a Soil Amendment in Greenhouse
Conversion of waste lipids to biolubricants
Analytical Skills
Thermo-chemical conversions of waste oleochemical materials: Developed method for pyrolytic cracking of oleochemical feedstock for synthesizing green diesels
Chemical modification of triacylglycerols of vegetable oils for improvement in oxidation and low temperature stability, and also for introducing functionalities that can be used as biobased lubricant additives. Discovered methods for the synthesis of sulfur containing hydroxy triacylglycerol as lubricant additive, and branched hydroxy esters as base oils; Developed chemically modified vegetable oils with improved performance as lubricant base oils
Formulation of biobased lubricants: Optimized a synergistic combination of additives for biobased lubricants; Developed biobased lubricant formulations for elevator hydraulic fluids, metal working fluids, bio-undercarriage oils (gear oils), bio-based greases
Developing new physical and chemical analytical methods for vegetable oils, lubricating base oils, petroleum heavy residues to provide technical problem solving such as better understanding of low temperature and oxidation properties of oils: Developed NMR and HPDSC methods for detailed analysis of lubricant base oils; Developed separation and characterization methodology to characterize petroleum heavy residue using HPLC, GC, TLC-FID, SEC, NMR and FTIR.
Correlation development of generated data with various important physico-chemical properties and performance properties of lubricating oils and property predictions using statistical and neural software.
Professional Affiliations
1999-present, Member, American Chemical Society
2003-present, Member, Society of Tribologists and Lubrication Engineers (STLE)
2003-present, Paper Solicitation Chair, STLE EFFTC
2009-present, Chair, Environmentally Friendly Fluids Technical Committee (EFFTC)
2003-2007, Paper Solicitation Chair, STLE LFTC
2003-2009, Member, American Oil Chemists' Society
2004-2007, Member, Sigma Xi, The Scientific Research Society2007-2010, Vice-Chair, STLE Lubrication Fundamentals Technical Committee (LFTC)
Grants
"Distributed production of ready to use gasoline from low value waste products," sponsored by EREF (Mar 2013-Feb 2015).
"Correlating the compositional dependence of Miscanthus varieties on yield of polysaccharides and bio-oils," IPBC-CABER sponsored project (Oct 2013-Sep 2014)
"Waste Biomass to Biochar and Cogeneration for Farms," sponsored by the Russell and Helen Dilworth Memorial Fund (Mar 2013- Nov 2013)
"Antioxidants from wood pyrolyzates (bio-oils)," sponsored by HWRF (July 2011-Mar 2014).
"Evaluate Feasibility of Sustainable and Economical Utilization of Biomass Gasification Byproducts," sponsored by HWRF (Jan 2013-Jan 2014)
"Agronomy of Perennial Energy Crop Production in Roadway Right-of-Way," (July 2012-June 2014) sponsored by IDOT.
Selected Publications
LDAP Details for

Sharma, Brajendra Kumar