Profile Editors
The following people can edit this profile: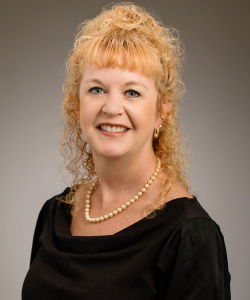 Jacobson, Debra F
Associate Director, Technical Assistance and Outreach Program
PRI Fellow, Prairie Research Institute

Address and Contact Information
1 E Hazelwood Dr
M/C 676
Champaign
,
IL
61820
Biography
Deb Jacobson, Associate Director, joined the Prairie Research Institute's Illinois Sustainable Technology Center (ISTC) in 1995. She leads ISTC's Technical Assistance and Outreach Program and a team of professionals working with the Coastal Management Program at the Illinois Department of Natural Resource.
In addition to leading and developing teams, Ms. Jacobson's primary focus is as an environmental engineer providing technical, environmental, and safety compliance assistance to industrial facilities within Illinois. Ms. Jacobson works closely with federal, state, and local government agencies and industry trade groups on environmental matters affecting industry.
Other responsibilities include managing national and regional projects focused on pollution prevention and compliance assistance; developing and presenting technical training to state technical assistance providers and helping write compliance assistance manuals for industry and regulatory official's use.
Ms. Jacobson is an auditor for the Sustainable Green Printing Partnership (SGP), working beyond the borders of Illinois. SGP is the industry standard for the certification and continuous improvement of sustainability and best practices within print manufacturing operations.
Other campus affiliations
Education
Bachelor - Environmental Science
MBA Certificate
Certified Sustainability Professional
ISO 14001:2015 Lead Auditor
Diversity, Equity & Inclusion in the Workplace Certificate
Professional Affiliations
Present
Air & Waste Management Association (AWMA)
Board of directors of the Lake Michigan State Section of the AWMA
National Pollution Prevention Roundtable
Great Lakes Regional Pollution Prevention Roundtable
Illinois Counties Solid Waste Management Association
Industrial Waste Water Sewage Group
Illinois Association of Environmental Professionals
City Club of Chicago
Past
Served on U.S. EPA Environmental Justice Advisory Panel to EPA Administrator Christine Todd Whitman
Grants
U.S. EPA - Compliance Assistance Center - Printers National Environmental Assistance Center
U.S. EPA Region V - Pollution Prevention Grant - Illinois Conservation of Resources (ICORE)
U of I Facilities & Services - Waste Characterization Study of Four U of I Buildings
Coster USA - Technical Assistance Agreement to conduct an environmental compliance assessment.
On-Going: Sustainable Green Printer Certification Audits (contract)
Honors and Awards
Perry Fisher Award - Presented by Air & Waste Management Association - Lake Michigan State Section
Selected Publications
DuPage County Waste to Profit & E3 Outreach Initiative - Program Results
LDAP Details for

Jacobson, Debra F