Profile Editors
The following people can edit this profile: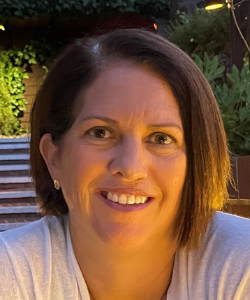 Green, Lee Ann
Chemist

Address and Contact Information
1 Hazelwood Dr
M/C 674
Champaign
,
IL
61820
Biography
Lee Green has been at the Illinois Sustainable Technology Center (ISTC) since March 2018 and is a chemist in the Applied Research on Industrial and Environmental Systems (ARIES) group at ISTC. Previously, she was a chemist and laboratory manager with the Illinois State Water Survey for 11 years.
Education
B.A. Biology from Augustana College, Rock Island, IL, 1998.
Current Projects
Plastic Debris as an Exposure Source for Persistent Organic Pollutants (POPs) in Aquatic Biota
Prior Professional Experience
Analytical Chemist/Laboratory Supervisor at the Illinois State Water Survey, Champaign, IL
Analytical Chemist, Americal Analytical Chemisty Laboratories, Champaign, IL
Product Specialist/Quality Control, Abbott Laboratiries, North Chicago, IL
Analytical Skills
Wet Chemistry Techniques
Ability to troubleshoot and repair instruments
Sample processing and preparations
Instruments:

Inductively coupled plasma-mass spectroscopy (ICP-MS)
Flow Injections Analysis (FIA)
Gas Chromatography (GC)
Gas Chromatography Mass Spectroscopy (GCMS)
Ion Chromatography (IC)
Selected Publications
Gregory A. Wetherbee, Christopher M.B. Lehmann, Brian M. Kerschner, Amy S. Ludtke, Lee A. Green, Mark F. Rhodes. (2018). Trends in bromide wet deposition concentrations in the contiguous United States, 2001–2016. Environmental Pollution. 233. 168-179. 10.1016/j.envpol.2017.10.018.
Walker, John & Dombek, Tracy & A Green, Lee & Gartman, Nina & Lehmann, Christopher. (2012). Stability of organic nitrogen in NADP wet deposition samples. Atmospheric Environment. 60. 573-582. 10.1016/j.atmosenv.2012.06.059.
LDAP Details for

Green, Lee Ann