Profile Editors
The following people can edit this profile: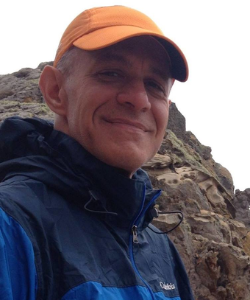 Farkas, Michael G
Associate Scientist, Archaeological Data

Address and Contact Information
23 E. Stadium Drive
M/C 571
209 Nuclear Physics Lab
Champaign
,
IL
61820
Research Interests
Geographic Information Systems
Database design
Data Curation
LiDAR
Cartography
Archaeology of Eastern North America, particularly the Midwest
Professional Affiliations
Member, Illinois Geographic Information Systems Association (ILGISA)
Member, The Midwest Archaeological Conference
Member, The Illinois Archaeological Survey
Biography
Mike joined the Illinois State Archaeological Survey in 1998 as a field supervisor with the program's Western Illinois Survey Division where he conducted Phase 1 surveys, supervised small testing projects, and assisted on numerous excavations. He has led ISAS's GIS and Data section since 2000. He is also a current Graduate Student at the University of Illinois where he is pursuing a M.S. degree through the school of Information Sciences with a focus on digital data curation and management.
LDAP Details for

Farkas, Michael G