Profile Editors
The following people can edit this profile: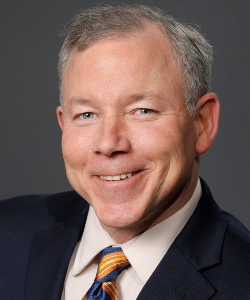 Schauber, Eric M
Director
Principal Research Scientist
Illinois State Biologist

Address and Contact Information
M/C 652
Champaign
,
IL
61820
Research Interests
My research tackles a broad suite of questions mainly centered around populations of mammals. Topics range from documenting factors that influence where foxes, coyotes, and other carnivores are found across southern Illinois to understanding how marsh rice rats move between wetlands. One main focus has been studying contacts within and between social groups of white-tailed deer, and using that information to understand and manage how diseases spread in the deer population.
Education
PhD, Ecology, University of Connecticut, 2000
MS, Wildlife Science, Oregon State University, 1994
BS, Wildlife Biology, University of Massachusetts Amherst, 1992
Academic Positions
| | | |
| --- | --- | --- |
| 2019-present | Illinois State Biologist | Illinois Natural History Survey (INHS), Prairie Research Institute, University of Illinois Urbana-Champaign (UIUC) |
| 2019-present | Courtesy Research Professor | UIUC Dept. of Natural Resources & Environmental Sciences (NRES) |
| 2018-present | Director | INHS, Prairie Research Institute, UIUC |
| 2018-present | Principal Research Scientist | INHS, Prairie Research Institute, UIUC |
| 2016-2018 | Director of Undergraduate Studies | Southern Illinois University Carbondale (SIUC) Department of Zoology |
| 2016-2018 | Professor | SIUC Department of Zoology |
| 2008-2016 | Associate Professor | SIUC Department of Zoology |
| 2002-2008 | Assistant Professor | SIUC Department of Zoology |
| 2002-2018 | Wildlife Ecologist | SIUC Cooperative Wildlife Research Laboratory |
| 2007-2012 | Graduate Adjunct Faculty | University of Memphis, Dept. of Biology |
| 2002-2011 | Visiting Scientist | Cary Institute of Ecosystem Studies |
| 2000-2002 | Postdoctoral Associate | Institute of Ecosystem Studies |
| 1998-2000 | Graduate Research Assistant | University of Connecticut, Dept. of Ecology and Evolutionary Biology |
| 1998-2000 | Research Assistant | Institute of Ecosystem Studies |
| 1995-1997 | Graduate Teaching Assistant | Univ. of Connecticut, Dept. of Ecology and Evolutionary Biology |
| 1994-1995 | Research Assistant | Oregon State University, Dept. of Fisheries and Wildlife |
| 1992-1994 | Graduate Research Assistant | Oregon State University, Dept. of Fisheries and Wildlife |
LDAP Details for

Schauber, Eric M