Profile Editors
The following people can edit this profile: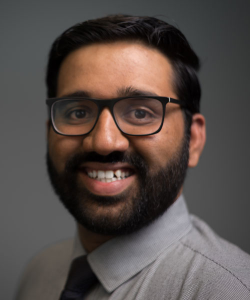 Pai, Shantanu
Assistant Sustainability Researcher

Address and Contact Information
1010 Jorie Blvd
Suite 338
Oak Brook
,
IL
60523
Biography
Shantanu Pai is an Assistant Sustainability Researcher at ISTC's Oak Brook Office. At ISTC, he manages several waste reduction projects through the Zero Waste Illinois Program. Projects range from large-scale manufacturing assistance, to ancillary material recycling (nitrile gloves), and to assisting the Chicago Department of Aviation in waste reduction. Most recently, Shantanu worked with the Illinois Department of Military Affairs in creating their first integrated solid waste plan to meet the diversion goals within EO 13693. Shantanu was a research assistant at the Center for Land Use and Planning as well as the Center for Waste Education at the University of Wisconsin-Stevens Point. While there, he worked with Marathon County, Wisconsin on a zero-waste program and other waste reduction projects. He received his B.S. in Soil and Waste Resources from the University of Wisconsin-Stevens Point, and a Master's in Urban Planning and Policy at the University of Illinois at Chicago.
Education
Ph.D. in Urban Planning and Policy, Univeristy of Illinois-Chicago (anticipated 2023)
Master in Urban Planning, University of Illinois-Chicago (2019)
B.S. in Soil and Waste Resources with a minor in Communications, University of Wisconsin-Stevens Point (2013)
Research Interests
Implementing circular economy
Fate and transport of waste materials through market driven initiatives
Role of directed public policy in climate resiliency
Integrated solid waste planning assistance
Recent Projects
LDAP Details for

Pai, Shantanu