Profile Editors
The following people can edit this profile: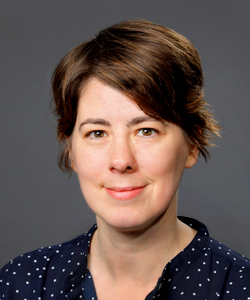 Barker, Tricia L
Associate Director for Strategic Communications

Address and Contact Information
163A Natural Resources Building
615 E. Peabody Dr.
M/C 650
Champaign
,
IL
61820
Biography
As the associate director for strategic communications, Trish develops effective communication strategies and advises PRI's leadership team on both internal and external communication, supporting government relations and stakeholder engagement efforts. She manages the PRI communications team, which is responsible for storytelling, design, web development, media relations, and social media for PRI and its surveys. Trish is a lifelong Illinois resident who enjoys reading, gardening, and (occasionally) teaching courses at Parkland College.
Education
MS Journalism, University of Illinois at Urbana-Champaign
BA Mass Communication & Political Science, Illinois State University
LDAP Details for

Barker, Tricia L