Profile Editors
The following people can edit this profile: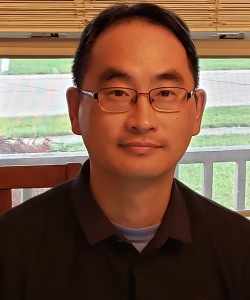 Zheng, Wei
Principal Research Scientist, Environmental Chemistry

Address and Contact Information
1 E. Hazelwood Drive
M/C 676
Champaign
,
IL
61820
Biography
Dr. Zheng joined the Illinois Sustainable Technology Center (ISTC) in 2008. Currently, he is a principal research scientist at the ISTC at University of Illinois at Urbana-Champaign (UIUC). He is also an adjunct faculty member at UIUC. Prior to joining the ISTC, he worked as a postdoc and a research scientist at USDA-ARS, Salinity Laboratory and University of California, Riverside. He has expertise in environmental science and environmental chemistry with extensive experience on the fate and transport of pesticides and emerging contaminants (e.g., pharmaceuticals and personal care products, per- and polyfluoroalkyl substances), remediation techniques for chemical pollutants, and production and utilization of biochar.
Grants
Active Projects:
Development of a Novel Bioreactor and Biochar-Sorption-Channel (B2) Treatment System to Capture and Recover Nutrients from Tile Drainage. USEPA STAR. $999,377. (2020~2023). Principal Investigator (PI).
Fate and Mitigation of Pharmaceuticals and Personal Care Products in Subsurface Tile-Drained Fields Irrigated with Rural Sewage Effluents. USDA-NIFA Water Quantity and Quality program; $499,993. (2020~2023). PI.
Designer Biochar to Capture and Recycle Phosphorous from Tile Drainage Systems; Illinois Nutrient Research & Education Council; $414,380 (2019~2022). PI.
Development and Bench-Scale Testing of a Novel Biphasic Solvent-Enabled Absorption Process for Post-Combustion Carbon Capture; DOE-NETL; $3,000,000 ($307,926 for ISTC portion); (2018-2022).
Improving Carbon Sequestration of Designer Biochars; Russell and Helen Dilworth Memorial Fund; $30,000; PI.
Professional Affiliations
Associate Editor and Editorial Board in Journal of Environmental Quality (2013-2022)
Vice-Chair for Biochar Community of American Society of Agronomy for 2020 and Chair for 2021.
Review Panels for National Science Foundation; USDA Capacity Building Grants Research and Foundation Program; American Association for the Advancement of Science (AAAS), the Research Competitiveness Program in the Environmental Chemistry; USDOE Advanced Research Projects Agency – Energy (ARPA-E) Program; GEAR Collaborative Research Program.
Research Interests
Biochar Research: Carbon Sequestration; Soil Amendment; Contaminant Remediation
Environmental Research: Environmental Fate and transport of Contaminants including Pesticides, Pharmaceuticals and Personal-Care Products (PPCPs) and per- and polyfluoroalkyl substances (PFAS); Detoxification and Remediation; Water Quality Chemistry; Wastewater Treatment; Method Development for Trace Contaminant Analysis
Food Quality Analysis: Antioxidant
Selected Publications
Dr. Zheng has published more than 90 scientific papers in peer-reviewed journals and book chapters, including ACS Sustainable Chemistry & Engineering, Atmospheric Environment, Chemical Engineering Journal, Chemosphere, Environmental Science and Technology , Environmental Toxicology and Chemistry, FEMS Microbiology Ecology, Groundwater, International Journal of Food Science and Technology, Journal of Agricultural and Food Chemistry, Journal of Environmental Quality, Journal of Hazardous Materials, Journal of Materials Chemistry A, Pest Management Science, PLoS ONE, and Science of the Total Environment.
LDAP Details for

Zheng, Wei